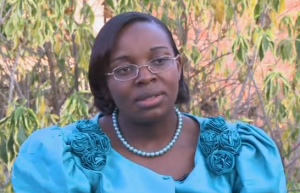 Today 30 October 2012 in Kigali, the High court issued a ruling in Ingabire political case: 8 years in prison for genocide ideology and conspiracy against the government by use of war and terrorism. This kangaroo ruling is "politically and intellectually dishonest" and so poorly formulated but the political prisoner Madame Victoire Ingabire Umuhoza, FDU-Inkingi Chairperson, is not filing an appeal because she has totally lost confidence in this judiciary circus.
By giving orders to the judicial to sentence Madame Victoire Ingabire to 8 years behind bars, President Paul Kagame's regime has missed the last corner for any chance of reconciliation, unity and stability in this country. Rwanda will never be the same.
The prosecutor's key witnesses all pleading guilty after questionable detention in military intelligence facilities receive the following sentences: Vital Uwumuremyi 4 years 6 months, Tharcisse Nditurende and Noel Habiyaremye 3 years 6 months, Jean Marie Karuta 2 years 7 months.
This is a conclusion of a long chapter of hope that the current dictatorship would understand how important peace, genuine unity and sustainable reconciliation are. The sentence comes amidst unrelenting interferences of President Paul Kagame and his government which has been shifting goals hoping to psychologically erode the moral of the political prisoner. She was arrested in October 2012 and charged with forming an armed group with the aim of destabilising the country, complicity to acts of terrorism, conspiracy against the government by use of war and terrorism, inciting the masses to revolt against the government, genocide ideology and divisionism.
Victoire Ingabire Umuhoza has been in prison since the 14th of October 2010 and continuously pleaded not guilty. Her defense representatives and various human rights groups say charges against her are politically motivated.
According to international human rights organisations, the process was marred by intimidation, interferences and unfairness. In a report published last month ( October 2012), Amnesty International noted that "the trial of opposition politician, Victoire Ingabire, provides another example of where judges have failed to probe the detention conditions of defendants.(…). The court prevented Victoire Ingabire's defence team from asking questions about detention conditions in Camp Kami, as the co-accused themselves had not lodged a complaint. They were unable to clarify if the co-accusers' evidence may have been coerced or induced. The court made no efforts to obtain notes taken during the interrogations of the co-accused at Camp Kami, even though they might have contained exculpatory information potentially instrumental to Victoire Ingabire's defence, such as indications that the statements were not made voluntarily…"
We call upon members of FDU-Inkingi, all members of the opposition and all Rwandans to remain calm and to get ready for the day to march until freedom is won. Until our last breath, we will not give up.
FDU-Inkingi
Interim Vice President
Boniface Twagirimana.