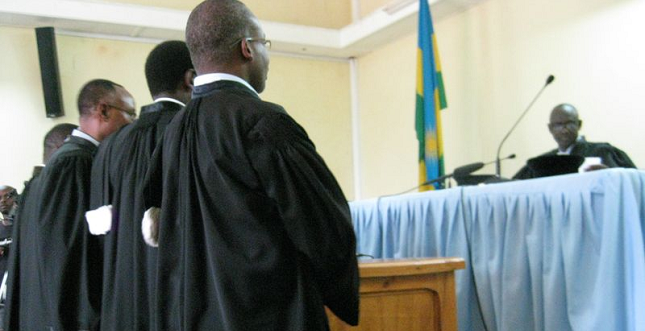 Kigali, 22 March 2012
The High Court has been adjourned to 2nd April 2012 to allow the political trial of the opposition leader Madame Victoire Ingabire to prepare for the Supreme Court Constitutional review starting on 27 March 2012, at 08:00.
On 07 March 2012, Madame Victoire Ingabire Umuhoza filed a petition for the constitutional review of the ambiguous genocide ideology and genocide laws. Those laws are largely disconnected, used to target critics, suppress political dissent and to stifle free speech, freedom of expression and freedom of opinion. The Supreme Court begins hearing arguments next Tuesday and is expected to issue a ruling in the next months.
The government of Rwanda has started a "snail – review" of those anti-democratic laws since 2010 but nothing is happening. Since 2008, these laws have kept thousands of Rwandans in prisons with sentences ranging from life to long term "forced labor".
In the last two days, the defendant Victoire Ingabire was examined by the judges on the evidential material from the Netherlands. Serious concerns about the accuracy and credibility of the controversial testimony of Madame Speciose Mujawamariya have emerged from both sides.
FDU-INKINGI
Boniface Twagirimana
Interim Vice President